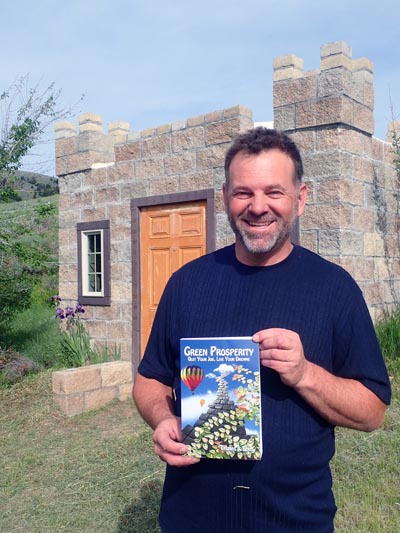 Thomas J. Elpel
Author, Builder, and Conservationist
Thomas J. Elpel is the owner of DirtCheapBuilder.com, and the author/producer of numerous books and videos covering house-building, economics, wilderness survival, botany and more.

Tom started his building career in 1989. Twenty-one years old and newly married, Tom and his partner bought land, moved into a tent, and started building their passive solar stone and log dream home. They had little construction experience and even less money, but they read books and learned through hands-on experience, completing their home without a mortgage, for approximately what most people would spend on a new car.


Tom has continued to refine his ideas on low-cost, high-efficiency construction ever since, designing and building, or participating in the construction, of several additional stone, log, and straw bale buildings.

With no mortgage and minimal utility bills, Thomas J. Elpel could afford to pursue his interests and launch a successful writing career and multiple businesses in the effort to make the world a better place for all.